So I am really excited to bring you a swatch and review tonight! The lovely Maggy sent me two of her polishes to show you guys. This is from the "All You Need Is Love" collection. The name might sound familiar well that's because this is inspired by the movie Moulin Rouge. I have to say - I love this movie!!! So much so I had to order it last week on Amazon because my copy seems to be missing. I watched it last night!!
All You Need Is Love Collection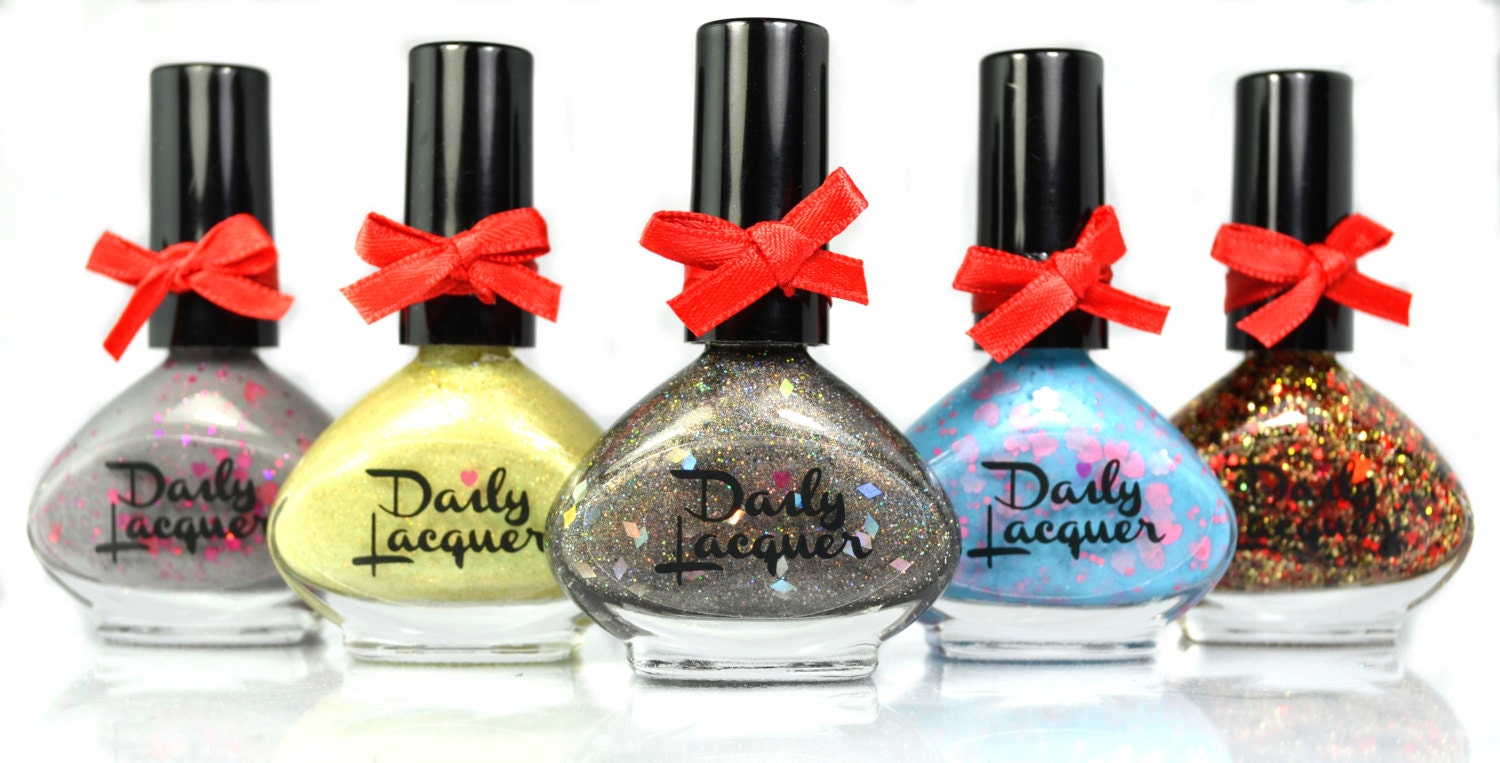 I love her bottles!!! I think it adds a unique touch!
Tonight I have for you Satine. Satine is packed full of holographic goodness! It's also got some nice holographic diamond shapes in there! I was really excited to see this one!
Let's get on with the pictures shall we?
I was sent a mini bottle so don't worry guys this is now how it will come!
I did not put a top coat on for fear it would dim the holographic look. This polish was so easy to apply and was full coverage in 3 thin coats. I got at least 1 or 2 diamonds per nail. I am not a picky person and actually like how random they are placed but if you are not like me you might have to place the diamonds to where you want them. So I left the diamond pieces where they were laid on the nail. I tried really hard to capture the beauty this polish brings but this was the best I could do - in Minnesota we haven't had much sunlight.
Overall I am very pleased with this polish and cannot wait to be purchasing it after my no buy I am currently involved in.
If you are interested in this polish you can visit Daily Lacquer's Etsy shop here. She has this polish available on it's own or in the entire collection.
I cannot wait to show you guys the next polish tomorrow! Any guess on which one it is?
*This was sent to me for review - the opinions are my own.