I want to apologize for the wait on this swatch and review. I had set it up for what I thought a scheduled posting and for some reason it did not post. So here it is!
I received 2 mini polishes from Daily Lacquers from the All You Need is Love Collection. Which if you haven't figured out is inspired by Moulin Rouge! One of my favorite movies!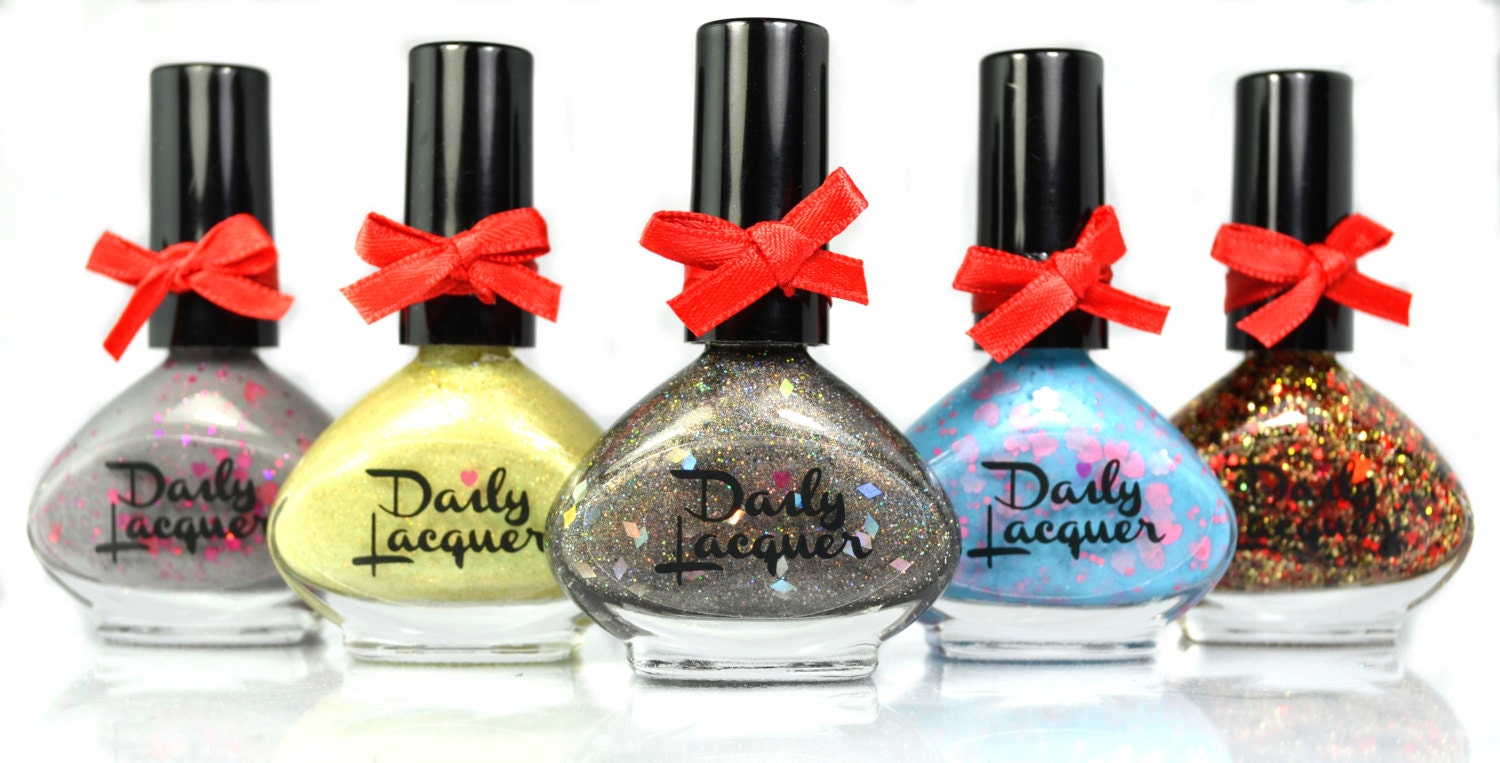 Earlier this week I posted about Satine which you can view
here
. The polish I have for you tonight is The Green Fairy, this polish is the one that surprised me the most out of the two. I really thought this polish would not work well with my skin tone. Well I was wrong - I was blown away on how amazing this polish looked on! This ended up being my favorite out of the two. The best way I can describe The Green Fairy is green married with gold. It has amazing gold flecks of glitter which brings out the gold in this polish.
This is the mini bottle don't worry your bottle will look like the ones pictured above!
In pictures this kind of throws a yellow tint to where it almost looks like a soft yellow polish but I promise it is green! I applied three light coats and probably would have been fine with just two coats. I had no problems with this polish and it was extremely easy to work with. I topped this off with HK Girl top coat.
If you are interested in snagging your own bottle of The Green Fairy from Daily Lacquer you can visit her etsy shop
here
! Also for future release of polishes and shop updates you can always visit her
Facebook page.
*This was sent to me for review - the opinions are my own.